The first and last resort not the Pacha Group celebrates this afternoon the official opening party with DJ Luciano 2015 as the main musical guest. The festival will begin in the afternoon so that together with a good session of electronics outdoors can enjoy the sunset from the cliff of Cap Martinet.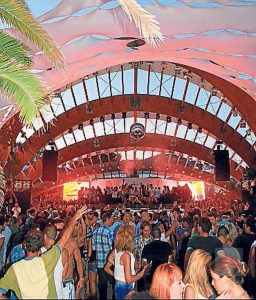 Destino is one of the most special places of Ibiza and for a party like today the resort will look even more radiant if possible. With Luciano will be Monika Kruse, Franco Cinelli and residents Javi Green and Javier Gonzalez.
It will be the first of a series of exclusive events held this summer destination. For the second round we have to wait until June 25, when the anniversary party will take place with guest dj Solomun. It recalls that Destiny opened last April 30 and that its facilities and restaurant are open every day.