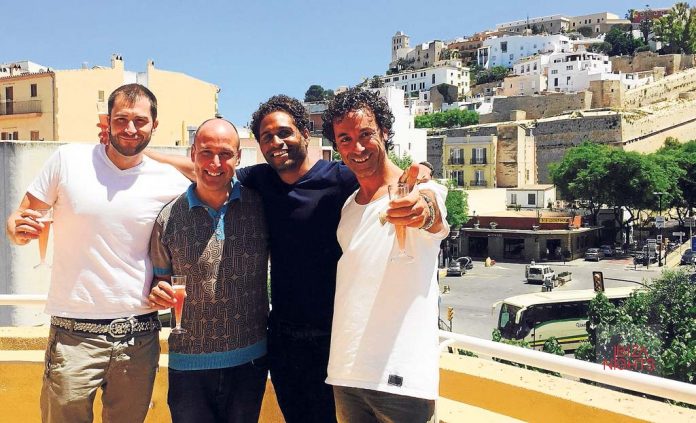 Una fiesta única, dinámica, completa y abierta para todos los públicos para celebrar la unión de talentos en  la industria de la música, Ibiza Sónica y BE-AT.TV,  que recientemente han formalizado su asociación. El evento se celebrará este sábado 27 de junio desde las 17 horas en el muelle del puerto viejo de Ibiza.
El evento será gratis y abierto a todos y será retransmitido en directo en BE-AT.TV e Ibiza Sonica llegando las transmisiones a más de 1.000.000 de personas. La idea  de los organizacores mostrar una visión positiva al mundo del buen estado turístico y profesional de la isla de Ibiza  y apoyar el comercio local en un evento en el que se espera la asistencia física de miles de personas.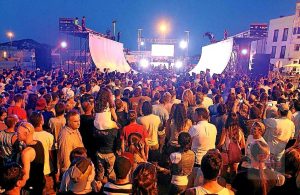 La producción será de The Shop, especialistas en eventos outdoor, y la parte musical correrá a cargo de una selección de artistas que se encuentran en el foco internacional de la música electrónica, como Matthias Tanzmann, actualmente uno de los dj´s principales de la mejor fiesta underground de Ibiza, Circo Loco; Nic Fanciulli, habitual de las noches ibicencas con sus backs to back con Carl Cox y su propia fiesta la Familia; Guy Gerber, que con su evento Rumors está brindando el punto elegante a esta temporada en la isla; Reboot, que hará un back to back con Melanie Ribbe y que esa misma noche es el invitado del Row en Space;Dosem, el artista nacional que acaba de conquistar festivales como Ultra, EDC y Sonar. Y desde Ibiza, José Padilla, que es parte de la herencia musical de la isla y que además presenta nuevo disco. E Igor Marijuan, director y presentador de Ibiza Sonica,  siendo un rostro conocido en la industria de la música electrónica internacion.
La unión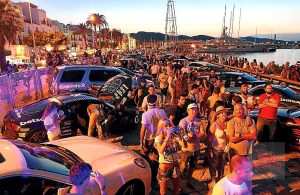 La plataforma de streaming de video BE-AT.TV dedicada a la música electrónica anuncia su participación en la radio no-comercial ibicenca Ibiza Sonica, una emisora líder que emite por ondas e internet dedicada a promover la cultura musical de Ibiza al mundo entero.
Ibiza Sonica fue fundada en el año 2006 por Igor Marijuan y Miguel Valverde con la idea de mostrar lo mejor del sonido underground de Ibiza al mundo, con la estación emitiendo simultáneamente en internet y FM y ganando oyentes de todo el mundo.
«Con la unión de Ibiza Sonica y BE-AT, queremos acercar Ibiza al mundo. Utilizando las últimas tecnologías de comunicación empleadas por BE-AT.TV, Ibiza Sonica se convertirá en la ventana a toda Ibiza» dice Ray Smith, CEO y fundador de BE-At.TV. «Esta asociación supone un nuevo alcance. No solo para todos los amantes de la música electrónica, si no para los artistas y la industria en general», dice Igor Marijuan co-fundador de Ibiza Sonica.