Ibiza currently hosting the fourth edition of Lovin' Festival, a musical entertainment that besides parties, including master classes and workshops, and one of the events of spring agenda for lovers of electronic music on the island.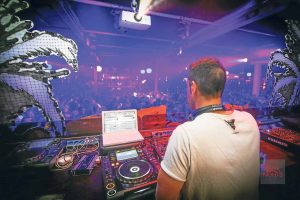 Bora Bora, Pacha, Space and Ibiza Surf House are collaborating establishments Lovin 'Festival 2015, which kicked off last night at Pacha after a good evening in Bora Bora. Today's events will focus on Surf House in Sant Antoni, with a pool party (Pool Party) which will be accompanied by good weather.
The highlight however, as the organization moves, will be the party to be held tomorrow at five o'clock in the afternoon at the Space nightclub which has undoubtedly a luxury cartel meet until 23 artists, including Edu Imbernon, Mendo, Danny Serrano, Francisco Allendes and Kaleshy.
A total of 12 hours of celebration where attendees can enter and leave the club with a single entry (a rarity in the clubs of Ibiza) and an all round off the fourth annual spring festival.