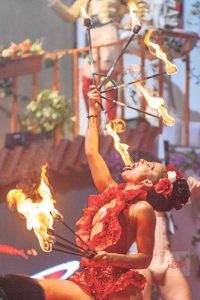 After a long winter Supermartxé returns to Ibiza and makes harder and excitement than ever. Supermartxé opens tonight and will be every Friday at the world's largest club Privilege, with an extraordinary league of international DJs guests like Brian Cross, which is confirmed as a resident of luxury throughout the season, or the views of Yves V, Chuckie, Deniz koy, Glownthedark, Jose Jonas, Luciana, Thomas Gold, V Sessions & VIP ROOM. Furthermore no shortage of DJs Supermartxé: Alex Guerrero, Abel The Kid, Javi Reina, Manuel de Diego, AB Garcia, Salva di Nobles and Valcar, and of course the incredible voice of Nalaya, who surprised the audience in their performance in last edition Mercedes Benz Fashion Week Madrid, including performance in the parade of designer Francis Montesinos.
In his eighth season premiere night productions, with a range of refurbished and provocative scenery, distinctive sign of the project who travels the world with a successful world tour.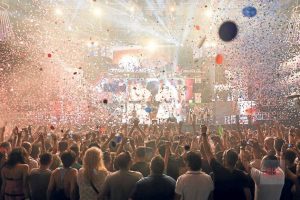 Ibiza Supermartxé show again its gay-friendly personality and presents for the second year SuperMan in the room Vista Club with French Guéna LG as dj resident, who will join Hugo Sanchez and Leo Blanco, emcees the project in its recently concluded tour South America. Tonight begins at Privilege Supermartxé.