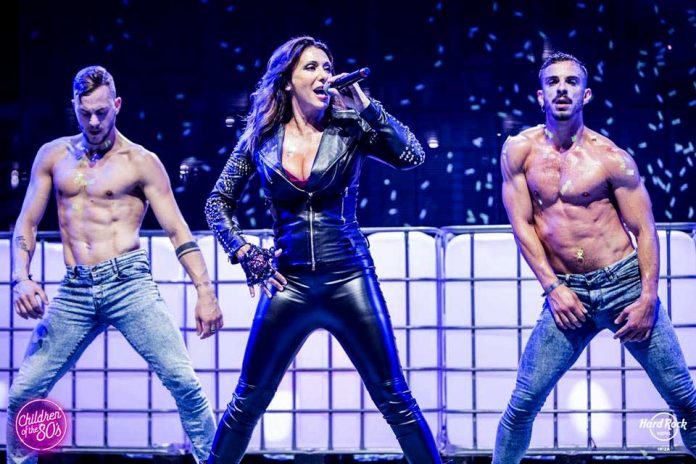 Hay noches imborrables y la del domingo pasado en Hard Rock es una de ellas. Ver a Sabrina y Samantha Fox sobre el escenario del hotel fue algo único, una noche memorable repleta de anécdotas y de recuerdos divertidos gracias a la energía y sensualidad de las dos divas ochenteras que, como cabía suponer, dieron lo mejor de sí y arrancaron más de una sonrisa a los muchos fans que abarrotaron Hard Rock para  verlas.
Children of the 80's, marco de la explosiva actuación, prosigue este fin de semana su viaja a la década del flúor, Gianni Versace y Basquiat  y presenta esta semana a Holly Johnson, Paul Young, Whigfield e Ivana Spagna.
Pero llegado el ecuador de julio el espectacular hotel de Platja d'en Bossa se encentra a pleno rendimiento y propone además Disturbing Ibiza con Tinie Tempah, el evento más refrescante del verano con el estilo R&B más potente y el hip hop más auténtico y combativo y la suavidad latina de Juan Magan. Son los planes de Hard Rock para su segundo verano.