El Bar of the Hotel de Pacha gets the artistic atmosphere that characterizes their springs and summers with interesting examples of painting, photography and sculpture that draw loyal audience and summer residents of Ibiza. Coinciding with the start of the summer season Bar hangs on the walls of the main hall and works of major international artists with an attractive calendar.
On Tuesday the painter and athlete Sergio Ferrero presented his exhibition 'Sensuality'. A collection of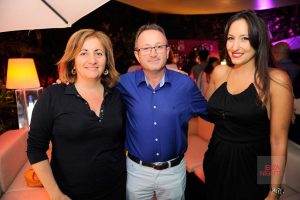 paintings and strappis of sexy content, erotic and daring in some parts content of social criticism and health. Ferrero in their sample met a good group of friends and supporters of his brush at the bar.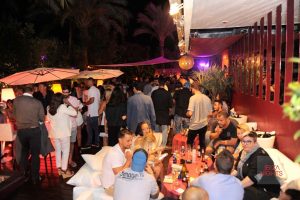 The reopening of the summer terrace 'Suite Bar' has been one of the events that place El Bar on the first line of elegant and fun nightlife with great atmosphere of cosmopolitan public, local, and international resent the nights Ibiza 2015.