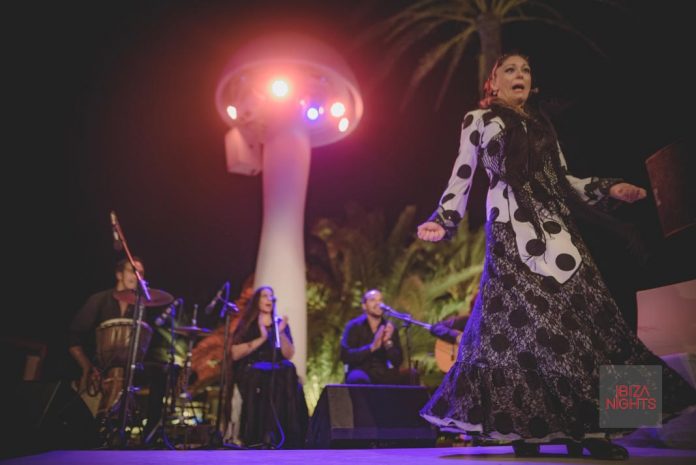 Tomorrow Monday is the last opportunity to enjoy an outdoor flamenco evening at Destino Ibiza.
The show will begin at nine in the evening and will take place in the Modest restaurant of the large resort of cap Martinet, accompanying an exquisite special dinner designed for the occasion by its excellent culinary team, to farewell the season.
Tuesdays' were the most flamenco nights of the week in the luxurious resort of Grupo Pacha: a show of authentic flamenco art coupled with a contemporary concept, carried out by great professionals of this genre.
For the closing event tomorrow morning the poster of artists announces to some of the best artists that have passed through its tablao throughout this summer and it includes to Josemi Carmona, old guitar of Ketama, cantaor Rafita of Madrid, and other numbers one in his specialty as Farru, Claudia Cruz, Marina Valiente, Gema Moneo, Paquete, Antonio Carmona and Adrián Jiménez.