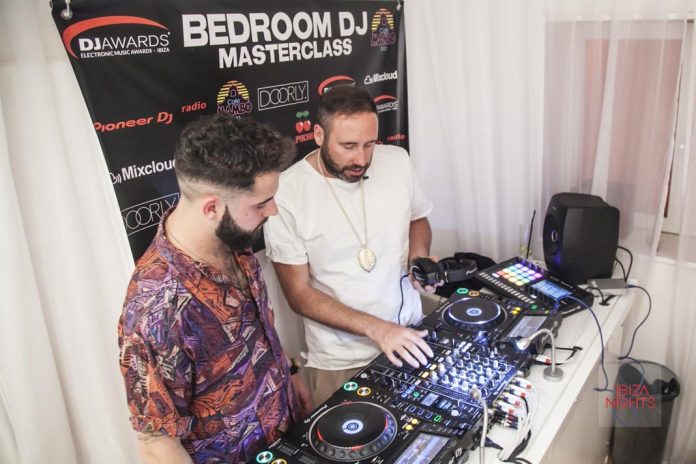 Paul Van Dyk, Mark Knight, Doorly y Eats Everything have been some of the mentors in the previous editions
This Tuesday is the deadline for delivering the mixed sessions live by amateur djs wishing to participate in the seventh edition of the Bedroom DJ Competition, which is annually organized by the non-profit organization DJ Awards, in collaboration with Mixcloud and Roger Sanchez as mentor of the future winner.
The amateur dj chosen will enjoy a unique experience in Ibiza, professional equipment courtesy of Pioneer DJ and a master class taught by the New York house legend.
The winning mix will be chosen based on its originality and creativity, as well as the passion for electronic music demonstrated by the contestant. The winner will have the opportunity to gain a unique view of the world of deejaying and music production, providing a fantastic platform to showcase their skills in the electronic music capital. In addition to the master class, the winner will perform at an iconic place on the island and will participate in the DJ Awards Radio Show, which will be broadcast worldwide through Ibiza Global Radio and published in Mixcloud by DJ Awards. In addition, the lucky one will be able to enjoy his prize with a companion, since DJ Awards will provide flights and accommodation for both. They will be able to attend the exclusive press reception of DJ Awards 2017, where many international media will be present and they will have VIP access to the Ceremony of the 20th Anniversary of DJ Awards in Ibiza. Three finalists will also be chosen, and they will receive professional Pioneer headphones.
Veteran DJ and producer Roger Sanchez will be in charge of imparting the master class to the winner at the Ibiza Blau Music Digital School on Thursday, September 28th.